We are proud to offer a line of topo print holsters during the Triple Aught Design Every Day Capable event.
If you're new to Dark Star Gear, we're a company very much in line with TAD.  Purpose built gear that's been used, abused, and proven before it's released.  We take training seriously and do our best to bring safe, proven, and innovative designs to the market.
The order process for the event will be the same as normal, but the order will be considered a pre-order.  This will run similar to a Foundry event, allowing us to print each sheet to the order.  We will be offering the topographic print, in Black, on Coyote, Gunship and Raven sheets.  As we progress, we will update this page on the orders, and any additional news.
The products offered in this run will be our Orion, Hitchhiker, Rigel, and Osiris holsters, as well as our Koala mag pouches, all available in Coyote, Gunship, and Raven (shown below).  Head on over to the shop and check them out!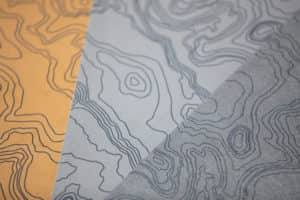 Updates:
10/11/2020:  Material is ordered and in the process of printing.  Sales were great and we expect to have a good bit of the material sorted and some holsters trickling out in the next few days.  A larger wave will follow after we're able to divert from printing/print QC to full on order processing again.